Tips and tricks for avoiding IoT threats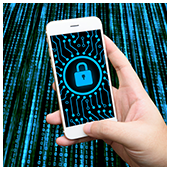 Internet of Things (IoT) devices has become more popular with businesses in recent years. This is large because they can keep track of large amounts of information, analyze data patterns, and streamline business processes. But as you introduce more internet-connected devices into the office space, you may be exposing your business to attacks.
Set passwords
Many often forget they can set passwords for IoT devices. When this happens, they tend to leave their gadgets with default passwords, essentially leaving the door open for hackers. Make sure to set new and strong passwords — preferably with a combination of upper and lower case letters, numbers, and symbols — for each device connected to your network. Then, use a password manager to securely keep track of all your passwords.
Disable Universal Plug and Play (UPnP)
UPnP is designed to help IoT gadgets discover other network devices. However, hackers can also exploit this feature to find and connect to your IoT devices. To prevent them from getting to your network, it's best to disable this feature completely.
Create a separate network
When you're dealing with IoT devices, it's wise to quarantine them in a separate network unconnected to your main office network. By doing this, user gadgets will still have access to the internet but won't be able to access mission-critical files.
You should also consider investing in device access management tools. These allow you to control which devices can access what data, and prevent unauthorized access.
Update your firmware
If you want to keep your devices secure against the latest attacks, then you need to keep your IoT software up to date. Security researchers are always releasing security patches for the most recent vulnerabilities, so make it a habit to regularly check for and install IoT firmware updates. If you have several gadgets to secure, use patch management software to automate patch distribution and set a schedule to check for updates monthly.
Unplug it
Disconnecting your IoT devices from the internet (or turning them off completely) whenever you don't need them significantly reduces how vulnerable you are to an attack. Think about it, if there's nothing to target, hackers won't be able to make their move. Turning your IoT devices on and off again may not seem like the most convenient strategy, but it does deny unauthorized access to your router.
Unfortunately, as IoT devices become more commonplace in homes and offices, more hackers will develop more cunning ways to exploit them. Getting into the above-mentioned security habits can protect you from a wide variety of IoT attacks, but if you really need to beef up your security, then contact us today. We have robust security solutions that keep your hardware safe.