Making useful search results for your brand
Making useful search results for your brand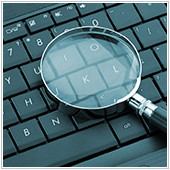 When it comes to SEO for businesses, most people focus on getting organic results based on keywords centered around those used in their industry. Unfortunately, those keywords don't focus on your brand identity. That means Google search results are severely limited because users may not know about a specific brand. There are methods a business can work around this, and we've listed our favorites here.
One of the ways you can improve your branded search visibility is by ensuring your brand name is mentioned multiple times throughout your site. Make sure to link the brand name to the homepage of your website, including the brand name in descriptions of the company, and add meta descriptions to the site.
Because Google's site indexing service is completely automated, just about anyone should be listed in the results. The goal isn't getting listed, it's getting listed first. Little things like placing your sitemap in an easy-to-find location, including descriptive titles, and always filling out meta descriptions to increase the chances of your brand links appearing on the search pages.
Social media may technically be a different story, but it works hand-in-hand in today's search engine optimization efforts. These pages are very likely to be listed when customers are making 'brand' searches. Make sure you maintain profiles at every "big" social media site and add as much information as you can concerning your brand identity. Because the ultimate goal is to drive traffic to your site, link to your website in every field that allows it.
Lastly, Google business reviews are more important in getting branded search results than most people realize. Claim your business on Google My Business and frequently encourage your top customers to leave positive reviews concerning your brand. The more positive reviews your website has, the higher your site will appear in the rankings.
SEO is important for business, but so is creating a brand identity. An intersection of these goals may seem difficult, but not impossible. For more information on SEO, branded search results and anything related to your Google search rankings, get in touch with us today.