How does end of support affect Windows users?
How does end of support affect Windows users?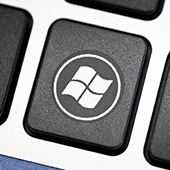 Windows 7 was one of Microsoft's popular and best-loved operating systems (OS), and most of us are still using it. But like the OSs before it, Windows 7 will eventually reach the end of its lifecycle. Mainstream end of support for Windows came into effect on January 13, 2015, but extended support won't end until January 14, 2020. Find out what this means for you.
No more security updates
End of support for Windows means Microsoft stops issuing security updates for that operating system (OS). For example, Windows Vista and Windows XP can no longer receive security updates despite the substantial security holes found in them.
On January 14, 2020, the same will be true for Windows 7. From there, you'll be on your own. You can still use antivirus tools and other security software for protection, but they won't be enough to defend against bigger threats. Security software will also gradually drop support for older versions of Windows. Large organizations can sign "custom support" contracts to keep getting security updates while they transition to a new OS. But Microsoft will ratchet up the price going forward to encourage those organizations to move to a new version of Windows.
Software companies will halt support too
When Microsoft ends support for an OS, that's also the signal for third-party companies to stop supporting that particular version of Windows with their own software and hardware. This doesn't happen immediately but it does eventually.
For example, Windows XP support ended on April 8, 2014, but Chrome didn't stop supporting Windows XP until April 2016, two years later. Mozilla Firefox stopped supporting Windows XP in June 2018. Steam will officially drop support for Windows XP and Windows Vista on January 1, 2019. On the other hand, software companies dropped support for Windows Vista more quickly, as it was much less popular than Windows XP.
New hardware may not work
New hardware components and peripherals will stop working on your system too. These need hardware drivers, and manufacturers might not create those hardware drivers for your old, out-of-date OS.
Presently, the latest Intel CPU platforms don't even support Windows 7 and 8.1. However, the operating systems are technically still in "extended support." You can keep using your old OS with your current software and hardware, but you have no guarantees of future updates or compatibility.
When will Microsoft end support?
Microsoft has a well-defined support lifecycle for its software products. They come ahead of time so they're never a surprise. The agreement includes the assurance that Microsoft is committed to providing products with improved security. While they may be unable to provide security updates for older products, they do advise customers to install the latest product releases, security updates, as well as service packs to remain as secure as possible.
Upgrading is better than using unsupported Windows
The support lifecycle is rapidly fading away as Microsoft shifts to its Windows as a service and Office 365 subscription model. If you want to prevent security frustrations, it's best to upgrade to a newer version of Windows. Should you need help in upgrading, or have further concerns about your current Windows, give us a call.