Say goodbye to SQL Server 2008, hello Azure
Say goodbye to SQL Server 2008, hello Azure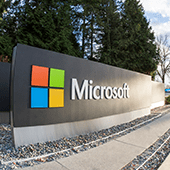 Changing something fundamental to your IT can be tricky to transition into, so it's best to allow sufficient time for it. If you're still on either Windows Server 2008 R2 or SQL Server 2008, do migrate to Microsoft Azure early, long before you reach the July 2019 end of life deadline.
What's the big deal with losing publisher support in the first place?
When a software publisher releases a software program, that program is sure to have functionality issues called 'bugs.' Bugs are mostly in-app features that frustratingly "don't work as expected," but can include software-to-hardware compatibility problems and app integration issues.
Many bugs are glitches that the developers themselves are not aware of — most of the time, they're reported by the end-users. Other concerns such as cybersecurity vulnerabilities can also be discovered. Lastly, as technology advances over time, developers add new features to their products.
Once a bundle of fixes and adjustments is done, it is released as a version update — and such updates are continually deployed for as long as the program enjoys developer support. However, software developers produce completely new and improved programs all the time, which makes old ones obsolete and no longer worth keeping.
Since an abrupt loss of support can feel like a gut punch for users who've spent considerable amounts of time, money, and effort to obtain licenses and overcome learning curves, publishers instead take away support gradually and give ample time for users to make adjustments.
Microsoft as a publisher is doing everything on their end to sunset their server platforms properly, which means that whatever negative consequences you'll suffer for not migrating to Azure will all be on you. To be clear, going without publisher support means you'll face the following risks:
Compromised cybersecurity – Developers stopping work on a program doesn't mean that hackers developing malware for that program will stop alongside with them. This means you have to come up with your own countermeasures to the latter's pernicious innovations. This also leads to…
…Regulatory noncompliance – Brace yourself to pay a lot of fines if you can't keep up with ever-stiffening data regulations requirements and incessantly suffer one major data breach after another.
Customer distrust – If you don't migrate to Microsoft Azure, your customers might migrate to competitors who do. They want to do business with companies that make information security a top priority.
Tainted reputation – Simply put, you're the one responsible for keeping systems up to date, so data breaches or loss due to having outdated programs is seen as negligence.
The solution is simple: Move to a newer setup
Depending on your business requirements, you must use Microsoft Azure to migrate to a newer setup, such as the SQL Server 2017 and Azure SQL Database Managed Instance pairing. This combo features incredible in-memory performance across workloads, high availability for mission-critical processes, and the latest cybersecurity protections for both data at rest and in motion.
With that settled, the question now becomes: How do you execute your migration so that it does not cause downtime, data loss, and security vulnerabilities?
Again, the answer is simple: Turn to us, your ever-reliable managed IT services provider, for help. Contact us to schedule your consultation. We'll hold your hand every step of the way to ensure that your transition to Azure is smooth and problem-free.